Promoting Reading at Ravenor
What is a topic launch?
Once a term, each year group hosts a topic launch where parents are invited to participate in a range of activities relating to a topic that is being studied in that year group. Topic books are out on the tables for the children to use to support them with the learning activities they are doing.
This is an ideal opportunity for parents to see how non-fiction texts are used to support children in different areas of the curriculum.
What topic launches have been held so far?
Year 2- History topic -The Great Fire of London (November 2016)
Feedback from Parents:
 'I was glad I could come, enjoyed doing the activity with my daughter and the other children. Lovely new books about The Great Fire of London. Great work- thank you teachers.'
'I would recommend more parents to come and engage with our children's learning topic.'

Year 3 – History topic- The Egyptians (November 2016)
Feedback from Parents:
 'I enjoyed seeing the children learning about Egypt and having a good variety of books to research.'
'Was a lovely session. The books were great. I enjoyed it very much.'
'Books were really interesting and good quality and had lots of information.'
Year 4- Science topic – Sound (January 2017)
Feedback from Parents:
'Brilliant interaction with the children. Great resources. Books are great too with good information about topics. I recommend more topic launch sessions.'
'Fantastic time learning with the children- seeing how they understand and absorb the information. Great to see the resources the children have to use and experiment with. The new books are very glossy and informative.'
'I thought the class was excellent and I thoroughly enjoyed it. It was a pleasure to be involved.'
Year 5- Geography topic-Scotland (January 2017)
We became detectives sifting through the evidence to find out whether the Loch Ness Monster was true or false.
We located the key cities by investigating the geography of Scotland.
In Year 5 we enjoyed weaving which linked to our kilt patterns.
Feedback from Parents:
'I'm glad to attend this class. The students use excellent books to learn knowledge. They really enjoy these books.'
'Very impressed with the topic session today and the great activities the class did. The fact books were great and it was nice seeing the children use them.'
'The books for the topic were very informative'
Year 6- Geography topic- England (January 2017)
Feedback from Parents:
'This was a great experience to see how the children learn and interact with different activities. Well done to the teachers. Looking forward to the next workshop.'
'I really enjoyed it- it was a wonderful experience for me. I learned new things.'
During the topic launches the children and parents had opportunities to:
Create fact files about British wildlife
Make a giant map of England
Write their own names in hieroglyphics
Make musical instruments, following a set of instructions
Research facts about historical events
Design family shields
Research articles about the existence of the 'Loch Ness Monster'
Year 5 Topic Launch- The Roman Empire (16th May 2017)
Year 5's Roman Empire topic launch gave the children an opportunity to participate in the following activities:
Using maps to label the countries that were invaded by the Romans
Researching different mosaic patterns and creating new designs using card tiles
Matching Roman numerals to number words in a game of snap
Playing 'guess who' to try and identify famous Romans
Completing application forms to apply for a job as a Roman soldier
 Take a look at the photos below showing the children and parents engaged in the different learning opportunities:
What did our children have to say about the topic launch:
"I think this topic launch was sensational because when I played the game of 'guess who' I learned a lot about different famous Romans." (Rohman, Aspen class)
"I think this was our best topic launch so far because I learned so many new facts about what the Romans used to eat." (Abhijay, Oak class)
"I think this topic launch was amazing. I learned that you had to be  over 18 years old to become a Roman soldier and that you were not allowed to be married if you wanted to do this job." (Murash, Elm class)
"I think this topic launch was both stimulating and intriguing because this gave us an opportunity to enhance our WWO (Working With Others) skills.  " (Marwah, Aspen Class)
"I think this topic launch was really inspirational and exciting because I learned about the countries that the Romans conquered and I was able to extend my knowledge about this period of history." (Kaira, Oak class)
"I enjoyed this astonishing topic launch because we had the chance to design our own mosaics." (Larissa, Elm class)
Year 6 Topic Launch- South America (17th May 2017)
Year 6's geography topic launch on South America gave the children an opportunity to participate in the following activities:
Creating flags for each of the 14 South American countries
Locating physical and human features on a map of South America
Researching and recording fact files about the different South American countries
What did our children have to say about the Year 6 topic launch:
"The topic launch about South America was really interesting as I learned about countries such as Chile, that I didn't know about before."(Jenna, Lime)
"It was a great experience learning about the capital cities of different South American countries. I now know that the capital city of Venezuela is Caracas."(Khalid, Lime)
"I really enjoyed the topic launch because I learned new facts such. Did you know that the Amazon River is the longest river in South America?"(Sara, Alder)
"I enjoyed the Year 6 topic launch because I learned about an array of countries in South America including Uruguay. I learned that the most famous person in Uruguay is Luis  Suarez and he is a famous striker who plays for Barcelona."(Nyah, Alder)
"I really enjoyed learning different facts about different countries in South America. I know that the capital city of Bolivia is Sucre and that this country is bordered by 5 other countries."(Princess Eniola, Willow)
"During the topic launch, I was fascinated to learn that the most common religion in Chile is Christianity."(Sultan, Willow)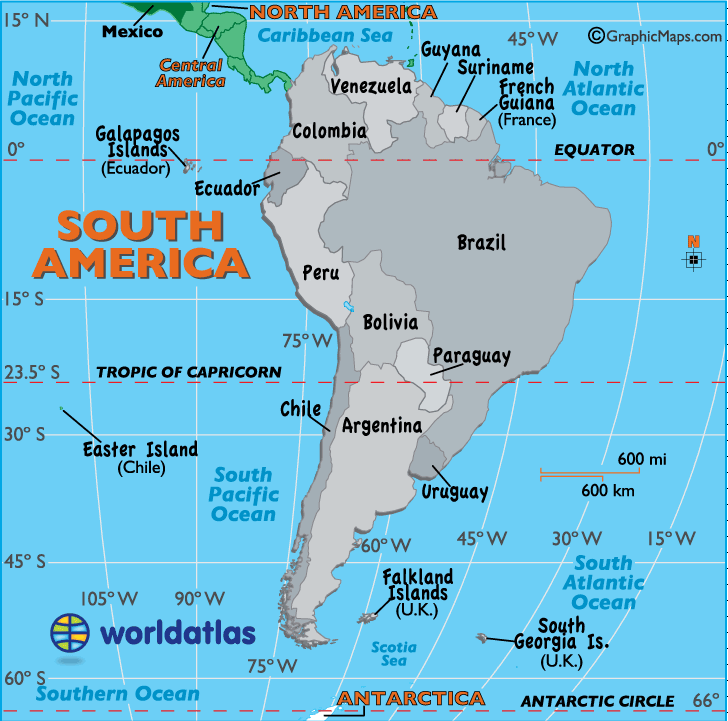 Year 4 Topic Launch- The Vikings (7th June 2017)
Year 4's history topic launch on the Vikings gave the children and parents an opportunity to participate in the following activities:
Designing and making a pendant of Thor's hammer
Researching facts about who the Vikings were, what they did, who were the Viking gods and what happened to the Vikings
Learning about the food the Vikings ate
Writing their names in Viking Runes
Creating a giant map about where the Vikings settled
This is what our parents thought about the Vikings topic launch:
"A good selection of books on the Vikings were available, catering for a range of readers. A nice variety of engaging and interactive tasks for the children and adults to complete. A very informative lesson for me!"
"What an amazing session! I learned a lot from the children and by taking part in activities in class. It was very entertaining and well organised. Thank you to the teachers for all the preparation and the children for all the great team work."
"I really enjoyed all the activities. I appreciate all the efforts teachers put in. It really helps to share the learning with parents."
"That was a very exciting topic launch! The books were brilliant."
"I had a wonderful morning at the Viking topic launch. I really enjoyed joining in with the children as we did the different activities."
"This was a good way to interact with the children at school and to see how they learn in the classroom."
"It was an amazing event as I went home having learned lots of new things from the books and the children. An incredible experience."
 Take a look at the photos below showing the children and parents engaged in the different learning opportunities: 
Year 3 Topic Launch- South America (8th June 2017)
Year 3's geography topic launch on 'Rivers' gave the children an opportunity to participate in some activities that focused on the following:
 Famous Rivers: The Mississippi and The Nile. How long are they? Where are they? Draw a table with diagrams to compare the lengths of these rivers.
A River's Journey: What are the different parts called? What do they look like? Create a large scale diagram, with labels.
The Wild Side! What wildlife uses rivers? How do they survive? Research facts, using non-fiction books.
Famous Rivers: The Rhine and The Amazon Research using non-fiction books.
What are rivers used for? How do people/animals use them? Create a river diagram with pictures and labels. 
Read the feedback given by our parents about the  topic launch on 'Rivers':"It's great to see children working together and learning about a new project. They used good team work skills to help them learn from each other.""It was great to be in the topic launch and to see the children enjoying their learning with each other and their teacher."

"It was very interesting researching information using the new books."

"The books were very informative and easy to understand."

"Brilliant work is going on in the classroom. The children were very interested in their learning." 

"The children took a great interest in this topic and they has good sources of information to refer to."

"It was interesting to see how the children work in small groups, sourcing their own information and putting this in to written facts."

Take a look at the photos below showing the children and parents engaged in the different learning opportunities: